Porch Enclosure Installation in South Jersey
Imagine enclosing your current screened in porch with a product that is NOT glass but rather a custom enclosure product that runs approximately 50% less than glass. They're versatile, attractive, strong and easy to operate. The 10-mil vinyl glazing gives the benefit of glass without the cost or the weight. It's as transparent as glass, but not nearly as heavy. Or expensive. Or susceptible to cracking or breaking. If accidentally pushed or distorted, the tough 10-mil vinyl will return to its original shape within minutes. If the screen or vinyl is accidentally ripped, the surrounding spline can be removed a new piece can be inserted with relative ease.
PGT EZE-Breeze Porches Authorized Dealer
Ayars is an authorized dealer and installer of this product and has completed hundreds of installations. Allow our extensive video library and detailed instructions give you the confidence to complete your own installation by just ordering the product from us.
And if that's not enough, PGT Eze-Breeze products also come with an iron-clad, lifetime warranty on frames and a 10-year warranty on vinyl, screen and moving parts to help you protect your investment.
Eze-Breeze Porch Enclosure products
Choose from vertical or horizontal sliders offering up to 75% ventilation. Each slider product offers a matching companion fixed lite for those openings too small for operating units.
Porch Enclosure Photo Gallery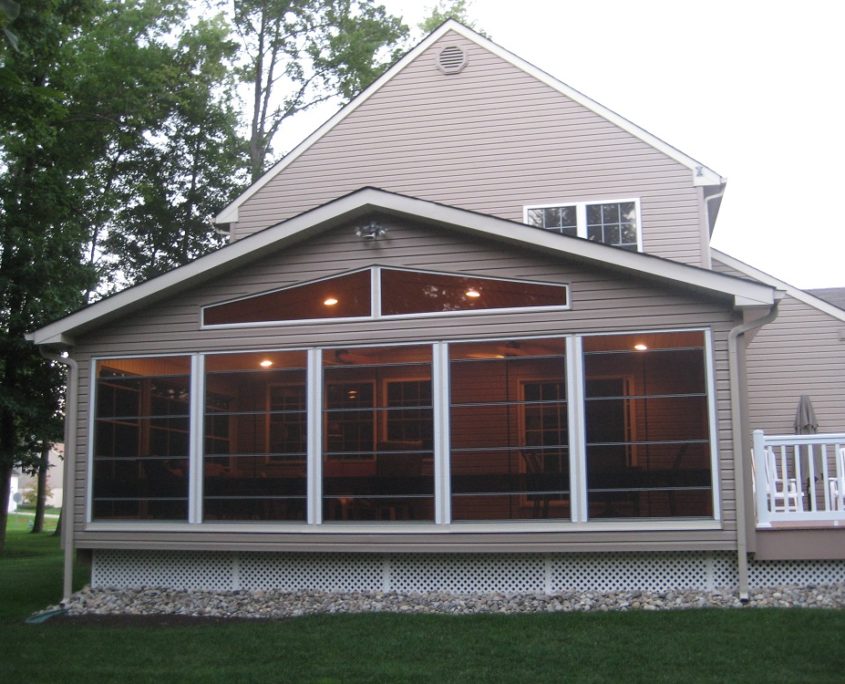 Request a Free Porch Enclosure Consultation
We are always pleased with the work provided by Ayars Complete Home Improvements that's why we use them whenever work needs to be done in the house.
I have used Ayars Home Improvements several times including an urgent repair from storm damage. I have found them to be extremely courteous and responsive. Joshua Ayars kept me up to date on every aspect of the work being done and everyone that worked in my home did a great job, were prompt, friendly and cleaned up after. I would not hesitate to trust them to handle my next home improvement project.
Such an excellent team. They are prompt, clean and do fabulous quality work. I could not be happier with them. I've already referred them to two of my friends who loved the work they did for me!
Had to get some work done and the guys I trust told me about Ayars. These guys show up ON TIME and are ready to go! Sat down with us and listened to what we wanted. Didn't try to sell more work than what was needed. These are some honest, straight forward guys which in today's world is rare. The work was done meticulously! Even the dumpster was immaculate. Go figure. We have other work to do and Ayars will be doing it. Good people, reasonable, reliable AND great work.
Chip and Josh came up with ideas we never thought of and of course, they were right on. The entire crew was wonderful and cleaned up so you wouldn't have known any work had been going on. Would highly recommend them.
Chip and his team give outstanding service during the project and beyond. They 100% stand behind their work. They return calls promptly and are extremely professional. I would never use anyone else and I highly recommend them to anyone who is looking for a home improvement contractor.